Show & Save
now fits in your customer's pockets!
By purchasing a subscription to Show & Save, your customers unlock thousands of dollars in savings on everything from casual dining, fast food, and groceries to entertainment, golf, merchandise, and services!
This is an easy to use App for both customers and merchants. This 2 Step process includes everything you need to ensure that a customer's coupon is being redeemed properly by them as well as your staff.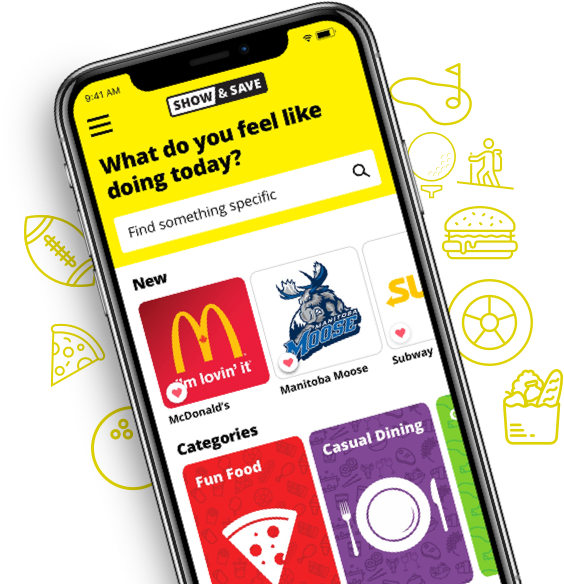 How it works.
Step 1
To redeem a coupon the customer taps the activation area to start the timer.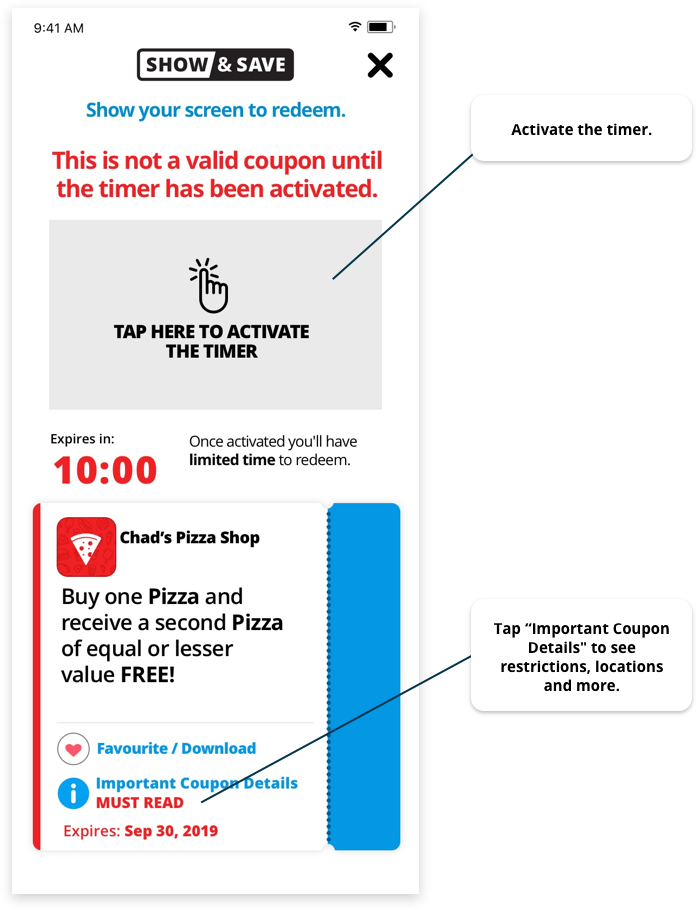 Step 2
The business accepts the coupon while the timer is running.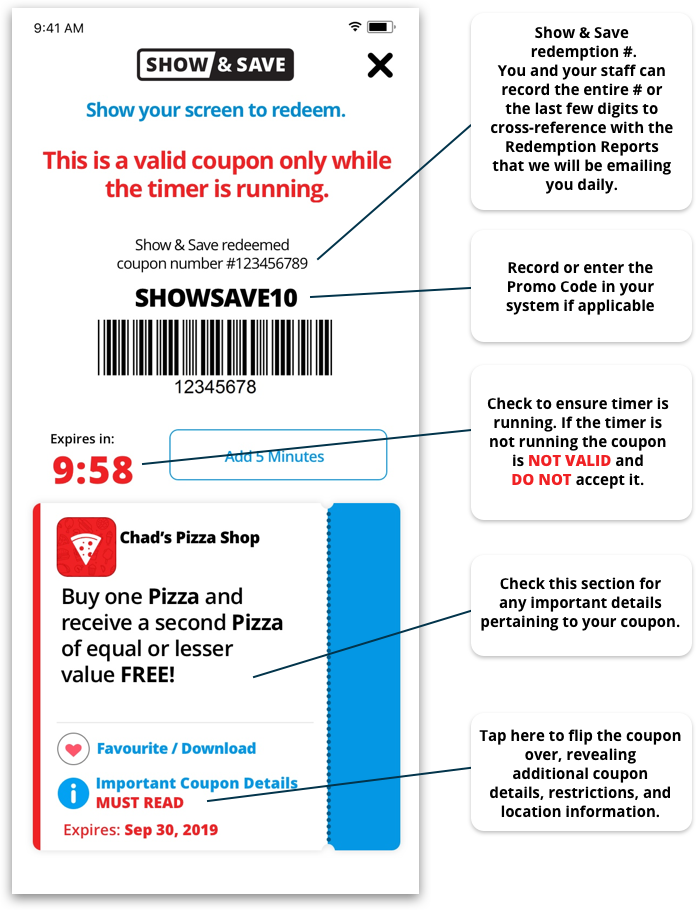 Unlimited Use Coupons
Unlimted coupons are re-activated for more great savings after a 4 hour freeze period.