Bring savings with you wherever you go!
With the new Show & Save App, coming soon, you will be able to enjoy all of the same fantastic benefits of the Coupon Book but with even more convenience. You'll be able to just open the App, select the coupons you want to use, and present your coupon at the business. Saving money has never been easier!
The Show & Save App will be available for both Apple and Android products and will be extremely easy to navigate and use.
Purchase today in person by visiting our office or at one of our participating outlets or sign up below to be notified when the new App is released!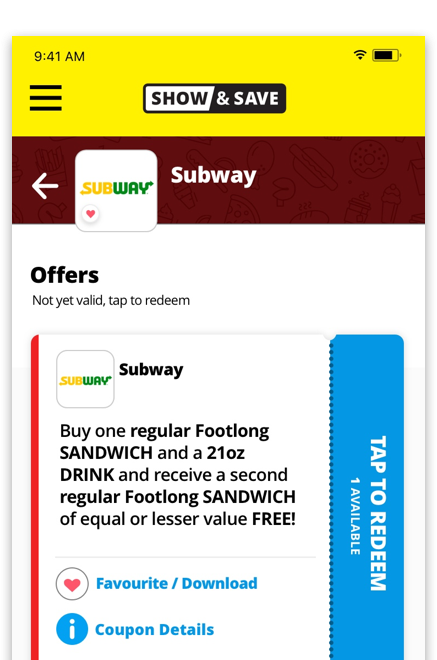 How it works:
Purchase a subscription to Show & Save either online, through a fundraiser or from one of our many outlets

Download and activate the app
(activation code provided at time of purchase).

Select the category and the coupon you want to use.

Activate the coupon and present to the business during the allotted timeframe.
The Show & Save App offers you a wide variety of coupons
Including single-use and reusable.
Once a single-use coupon is redeemed it will no longer be available, but in the near future you will have the option of repurchasing the coupon, should you wish to use it again down the road.
If you have any questions, give us a shout.